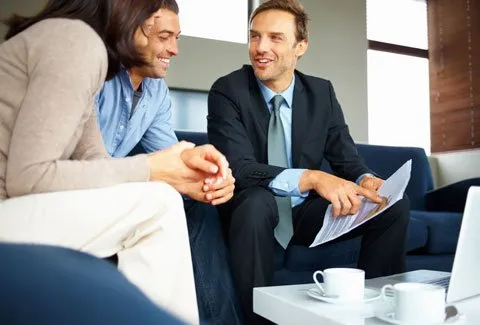 AUTO INSURANCE
The right 
auto insurance policy
 can help get you back on the road quickly. Coverage is offered for vehicles that are damaged or destroyed by an accident, fire, theft, or other events. Some policies provide protection for medical and legal expenses resulting from injury, loss of life, or property damage caused by a vehicle accident. Call 
Bessette Insurance
 at 
(401) 683-0177
 to schedule a consultation with one of our expert agents.
Coverage
Bodily Injury Coverage
-Pays claims in the event you are responsible for an accident in which someone is injured
Property Damage Coverage
-Pays claims for damage your vehicle causes to someone else's property, such as someone's car, mailbox, or a fence
Comprehensive and Collision Coverage
-Pays to repair or replace your auto if it is stolen or damaged in an accident, regardless of who is at fault. For each coverage, you select a deductible that you pay out of pocket. Your insurance company pays for the remaining damage up to the limits you select.
Collision coverage
Your insurance company pays for damage to your auto when you collide with another vehicle or object. If you hit a car, a pole or another nonliving object.
Comprehensive Coverage
Your insurance company pays for damage to your auto caused by an event other than a collision, such as fire, theft or vandalism. If you hit an animal, or if your auto is flooded or stolen.
Uninsured/Underinsured Motorist Coverage
Applies when the person at fault for an accident does not have insurance or has inadequate limits. Uninsured motorist bodily injury will cover injuries and damages you incur that the at-fault party is legally liable for, such as medical treatment and lost wages up to the limits you select.
If your injury expenses exceed the "at-fault" party's liability limits, you can use underinsured motorist bodily injury coverage to pay for the amount not covered by the at-fault person's insurance. Similar to uninsured motorist coverage, underinsured motorist coverage is designed to cover the gap between the other person's liability limits and the cost of your injury expenses, up to the underinsured motorist limits you select.
If the driver or owner of a vehicle is legally liable for an accident but does not have insurance or does not have enough insurance, you can use Uninsured/Underinsured Motorist Property Damage (UMPD) to cover damage to your insured auto, up to the limits you select. In some states, UMPD is available as an alternative to Collision coverage. Certain exclusions may apply. Refer to your policy.
Example:
A driver who has no insurance rear-ends your car while you're sitting at a stop sign. Your car has $2,000 in damage. You go to the doctor because your neck is hurting, and your total medical bills equal to $300. Your Uninsured Motorist limits are $20,000/$40,000/$15,000, which means your injuries and the damage to your car fall within these limits and will be covered.
Medical Payments (MedPay) Coverage
Pays the cost of necessary medical care you receive as a result of an auto accident and can be used regardless of who is at fault. MedPay often is limited to medical treatment received within the first three years after an accident and is limited to a specific dollar amount. In some states, MedPay only applies after other medical insurance is exhausted.
Before Your Consultation
Bessette Insurance knows that even the most careful drivers can cause an accident. They don't even have to be 100% at fault to be financially liable for injuries and property damage. Stop by our location in Portsmouth for a free quote. You may also call us at (401) 683-0177 to schedule a consultation with one of our expert agents.
Checklist for an Auto Insurance Quote
Year, make and VIN #s on all autos
Full birthday – month, day and year for all drivers
Use – Pleasure use 3 to 10/over 10/business
Any moving violations/at fault accidents in the past 3 years?
Any serious offenses in the past five years?
Coverage Plan Needs
Limits of liability

Lower 25/50/25
Medium 50/100/50
Proper (higher) 100/300/100 or 300/300

Deductibles 100, 250, 500
Questions to Consider
Should your adult children have their own policies?
Do you understand what an umbrella is?
Do you know how to set up a proof of indemnity file regarding not at fault accidents?
Motorcycle
We can help build a policy to fit your needs including Accessory coverage, Comprehensive and Collision coverage, loss settlement options, Bodily Injury, and Property Damage Liability, Medical Payments, Roadside Assistance. We can help you choose the best coverage for your needs.
Our agency can assist you in selecting coverage's when it comes to insuring your ATV's or Dirt Bikes.
We have competitive markets to quote your RV business with. Call Bessette Insurance at (401) 683-0177 for a free quote.
Contact our 
Bessette Insurance
 at 
(401) 683-0177
 for a competitively priced auto insurance quote.